Buckles spent the day worshiping his golden calf.
He stood there, like this, for hours.
Occasionally, for kicks, he'd swish the water around. He thought he was so cool because he wasn't spooking anymore at the sound it made when it refilled. Yeah, he's bad.
Sometimes, he'd lap the water up like a dog.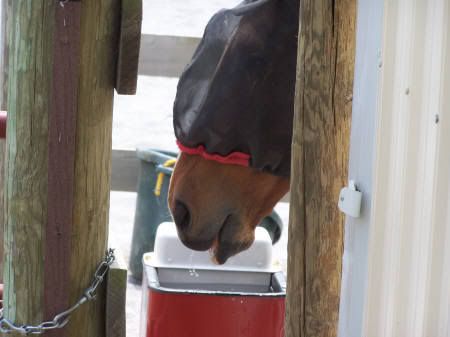 Speckles finally really needed a drink. This is a brave move on his part because Buckles is the boss.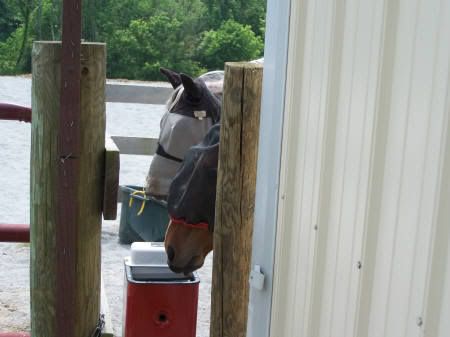 Buckles allowed him to drink, but didn't actually get out of Speckles' way. He moved his big club head just enough for Speckles to squeeze in.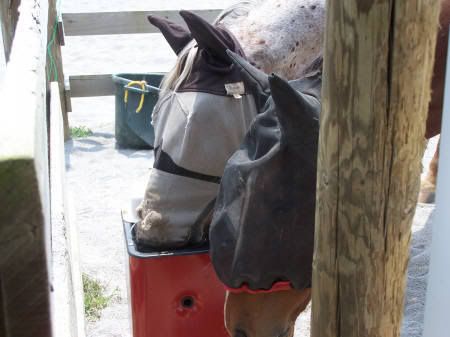 That's the news from Golden Calf Acres, where the water is fresh and the horses are well-hydrated.