See this guy? Doesn't he look like he's just hanging around, whistling a happy tune?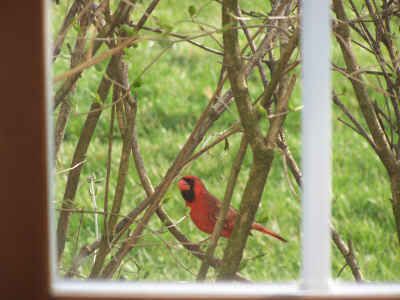 Think again.
This is Kamikaze Kardinal.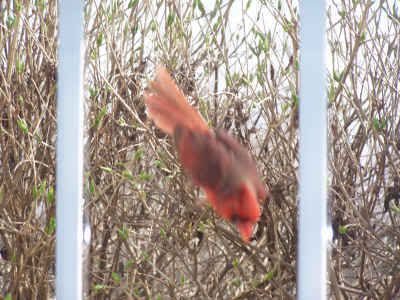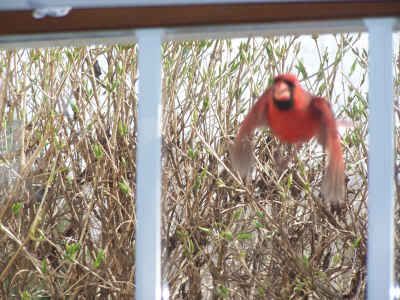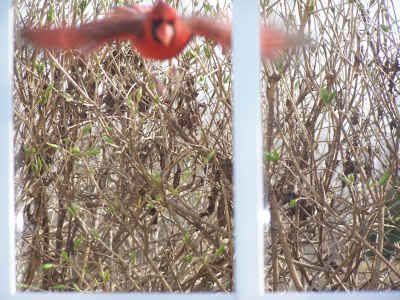 He is pissed at the birdie in the window.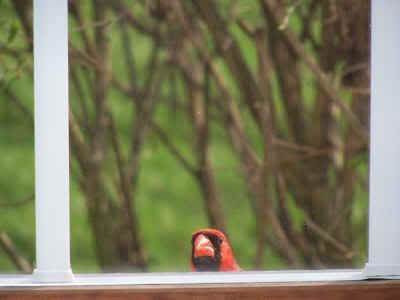 We spent too much time this morning watching this guy beat himself up against our window. How do we get him to stop this foolishness before he hurts himself?
If you called me on the phone and said, Hey, what are you up to? I would think for a minute, draw a complete blank, then, mumble, uh, nothin'. Which is not true; we are always up to something, I just can't ever think of what it is we are up to when asked. The great thing about blogging is that I try to capture what we're up to while we're up to it. Here are photos of what we were up to today.
Logan, Trixie, and I took a walk in the Nature Preserve: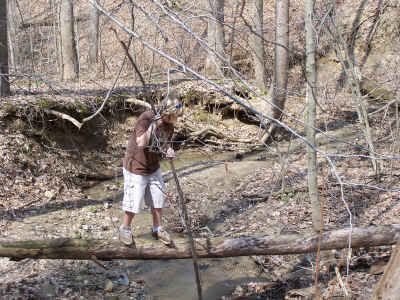 Trixie is part swine: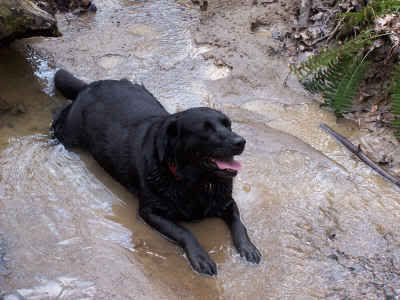 We saw two snakes. If you look, you can see there is a big snake (momma?) and a little snake in this photo. Question: I thought snakes just laid eggs that hatched later without benefit of parental intervention. Do snakes raise their babies?
While Logan and I were lolly-gagging around the nature preserve, Tim was hard at work digging a trench behind the barn so that we can install an automatic waterer for the horses (yay!). You can't tell in the photos, but the trench goes all the way around the back of the barn so that the downspout drainage can go down to our neighbor's pond instead of flooding all around the back of the barn.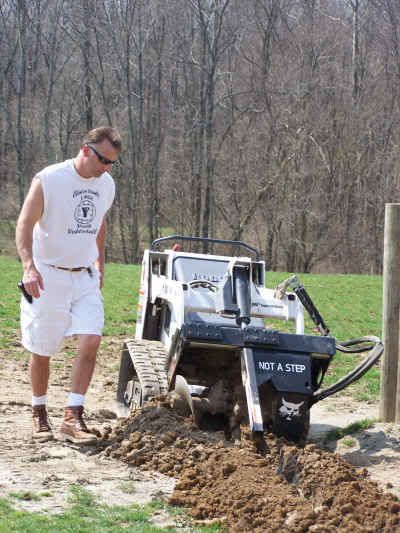 Tim finally got some help from me.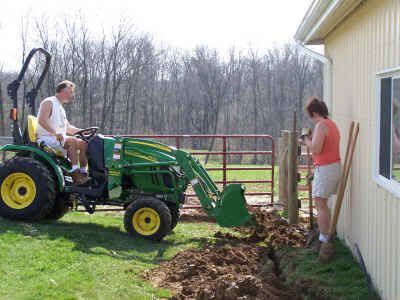 It wasn't all bad though, cause it gave him an excuse to use his new macho tractor.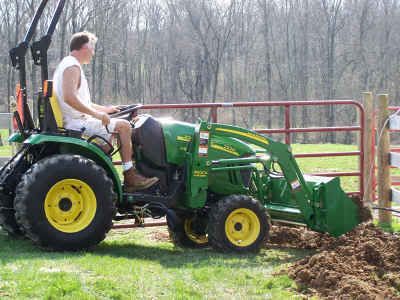 Okay, it wasn't all fun tractor work. Thanks, Honey. Huge brownie points for you!
(Important point to my girlie friends out there - don't shorts and work boots on a shapely leg just do it for you? Me too!)
Okay, Luke is gonna kill me if I don't brag on him. He ran in his first track meet yesterday, the two miler, and came in 11th (out of 24) with a time of 11 minutes and 34 seconds. It was a big, tough, invitational meet, Lukey's first ever, and he did great. I don't have any photos cause I missed it - I was with Logan at the junior high music contest (Logan had a successful day too, but I write too much about Logan in here.) This is Luke's paragraph.
Here are photos of the two of them today, cleaning up the patio table and chairs. The furniture is under attack, too.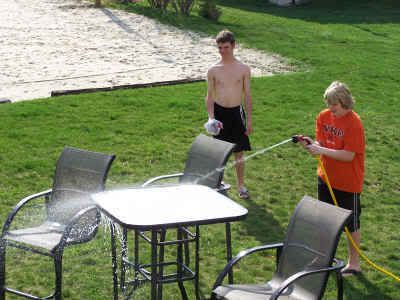 Everyone, now: Stop, drop, and roll.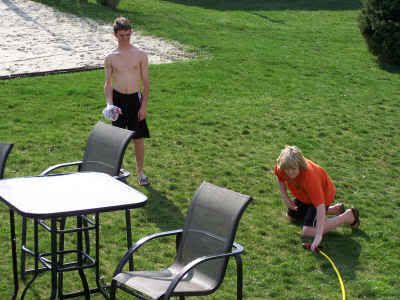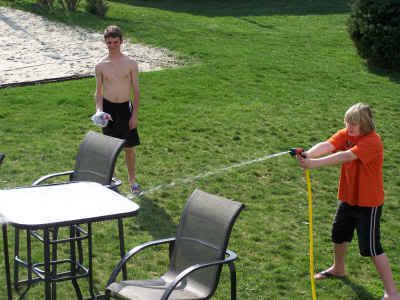 Hope you're doing nothin' today, too!