Logan staying up too late watching the NCAA tournament.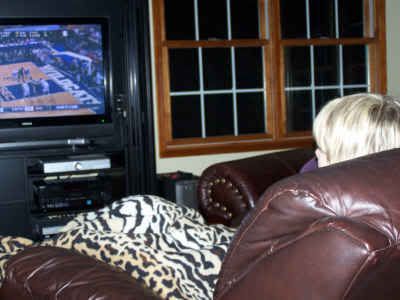 Logan celebrating when his pick wins. His gambling career starts right here.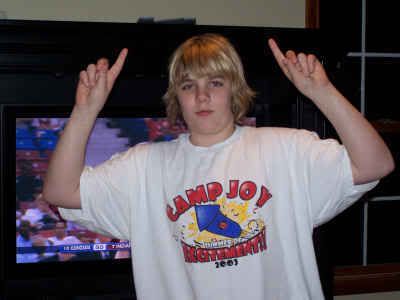 Working on Luke's track cleats.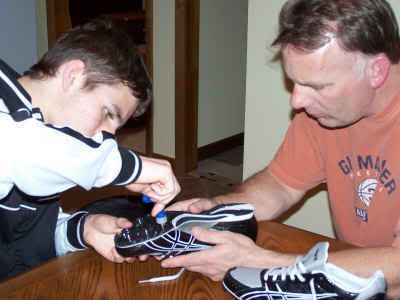 Green snowballs for a St. Patrick's Day card party.
A photo I call "Nude in the Crocuses".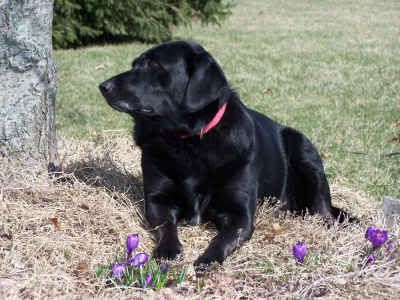 O bless the crocuses, first flower of spring.
And bless us one and all, too.