Tim and Luke are beaming tonight; it was another successful track meet.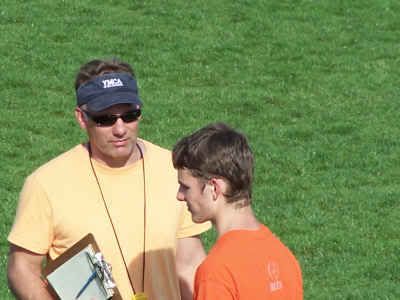 Luke finished fourth in the mile (first time he's ever raced the mile); then he finished second in the two mile. He makes running distances look easy. (He did not get this gift from me.)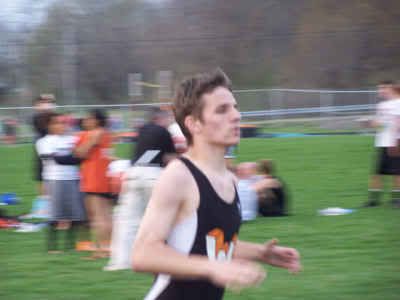 Way to go, Luke. You make us proud in so many ways.
Michiganigans:
I've been to Michigan checking in on all my bag accounts. It was a successful trip; my customers are so nice. And I'm not just saying that because I think they'll stumble upon my blog as they cruise the 'net. The folks in Michigan were laid back and actually seemed kind of glad (?) to see a sales rep. They had all day to talk.
Everyone was pleasant all day long except the waitress I had at lunch who was cloying and hovering; she was on some rocking stimulant. I was reading but she never missed a chance to interrupt to see if I needed anything. What I needed was for her to leave me alone.
One other complaint and that's it - I was doing all that driving, zig-zagging back and forth across Michigan and it was Michigan Public Radio's pledge drive week. So I only got half of every show. Sigh.
Oh well, I turned on my iPod and sang myself hoarse. It served well to keep me awake while driving. All in all, a good trip.
Better to be home, though, with my boys.