Happy Birthday to my baby Logan.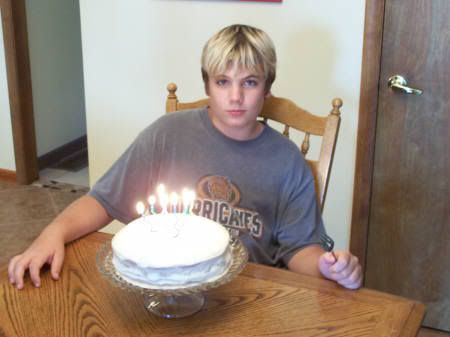 He turned fourteen yesterday. For his birthday, he went to King's Island with his friend Ryan, came home to his favorite dinner - meatloaf, baked mac and cheese, and peas - went golfing with Tim, then had four friends over to play Dungeons and Dragons all night long.
His gifts reflected the fact that golf is his latest passion.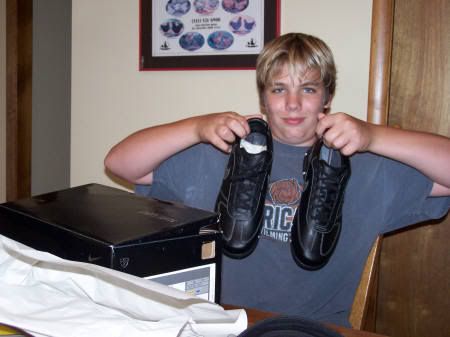 New golf shoes.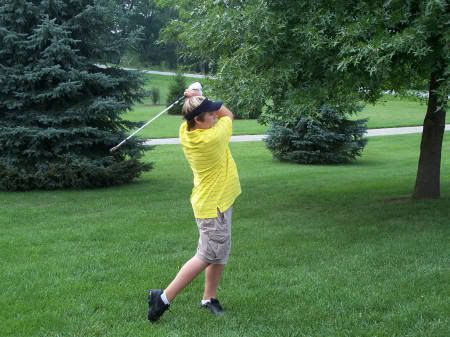 All decked out and practicing his swing.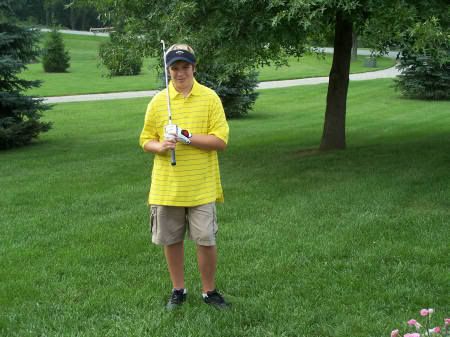 He might stink up the course with his playing but he sure looks good.
In case you don't know, Snoggy stands for "very beloved son."