Today Logan and I visited Ohio's best kept secret,
The Wilds
. Oh my gosh, what a neat place. As soon as we got there, Logan claimed the camera so these are all his photos (except the one he is in). You'll see he had a thing for asses.
For instance, the onager, an ass from...somewhere in the Middle East. Iran? Pakistan? Anyway...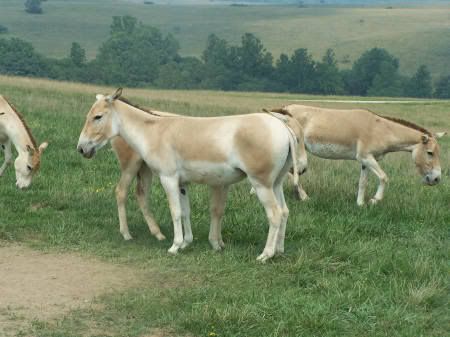 And the Przewalski's horse, an ancient horse whose likeness is often depicted in cave paintings. These had been extinct in the wild but due to conservation efforts and captive breeding programs a herd of 250 animals now grazes in their native Mongolia.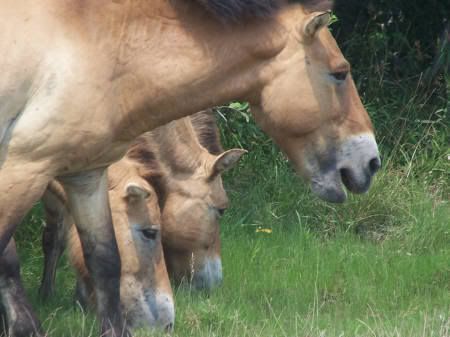 The giraffes were very cool. Two of them are basking in the shade of the trees behind Logan.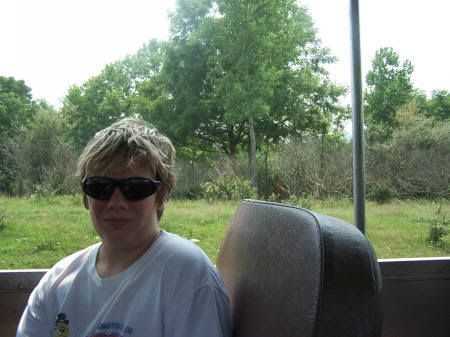 This guy was up by the road, clearing standing guard...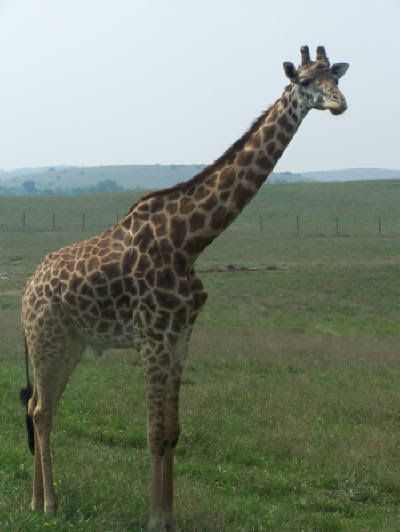 ...over this.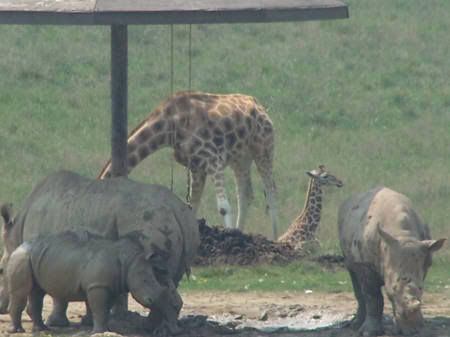 Notice the baby giraffe
and
the baby white rhino. There were an amazing number of babies throughout the park. The guide said it was rare for the giraffe parents and the rhino parents to be so close to each other's babies but they were sharing the available shade. The sun was merciless.
When I first spotted the Grevy's zebras, I gasped out loud at how perfect they were. Those stripes, that color scheme, their expressions and outrageous stuffed-animal-looking ears. They were breathtaking.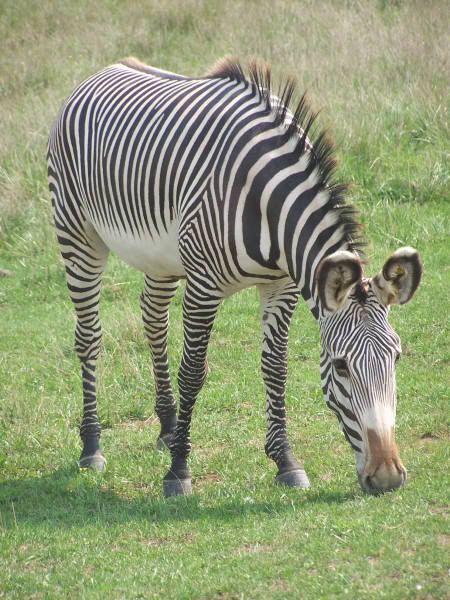 This was the only place where we didn't see any babies. They think the stud zebra is shooting blanks so they're in the process of swapping him for another stud.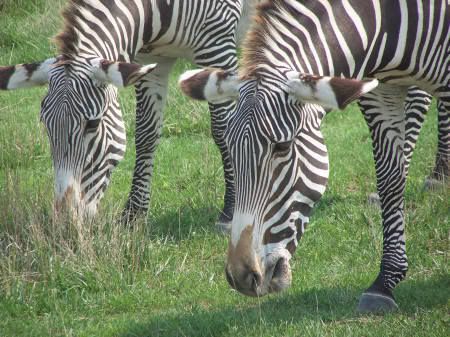 They are perfect.
The bison herd tried to keep cool in the 95 degree weather. They were panting from the heat.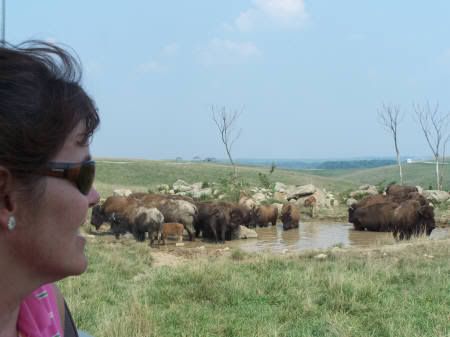 Our vehicle was an open-air safari bus with a canopy overhead. It was breezy and amazingly dust free even on the gravel roadway. Ours was driven by a guide who clearly had been around the place awhile. She was a good talker who liked what she was talking about.
The pin-up girls.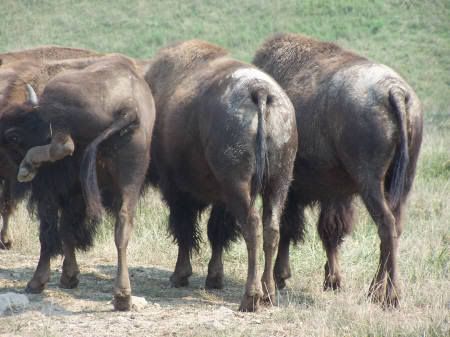 If you find yourself near southeast Ohio (Zanesville area) don't miss
The Wilds
. Even when it's hot, it's very very cool.