Choosing teams for volleyball was interupted by the sound of a beeping horn.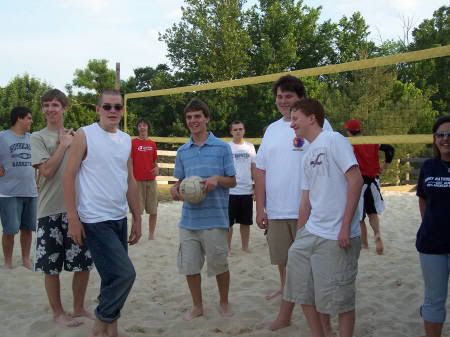 Logan had the honor of driving Luke's big present to the party.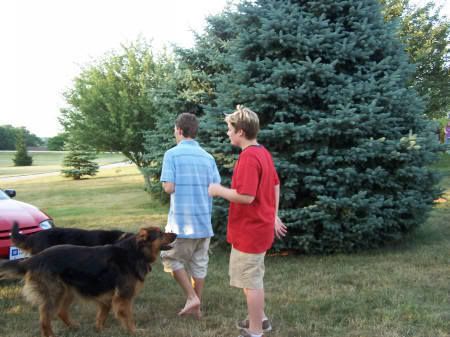 (The van Luke was supposed to inherit died two days before his birthday. It was quickly decided that, since we were going to get a car anyway, we might as well have it at his party.)
Luke checks out his new car while my friend and neighbor vannas for the camera.
Luke checks out his new ride.
The guys go for a drive.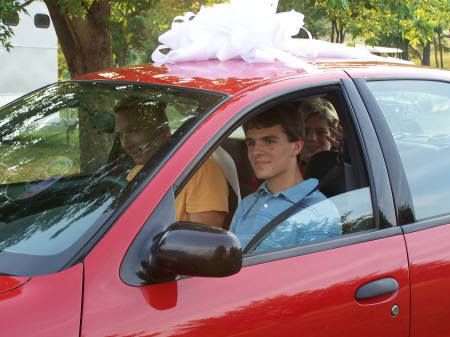 Luke opens cards and presents. This one had an inordinate amount of toilet paper involved. And the ketchup on the table? A gift. Because Luke thinks ketchup is its own food group.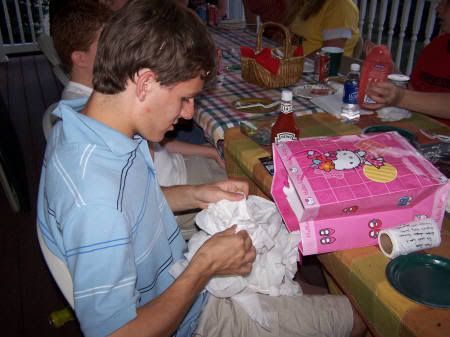 The cops showed up, making it officially a party. (Cars needed to be removed from the roadway.)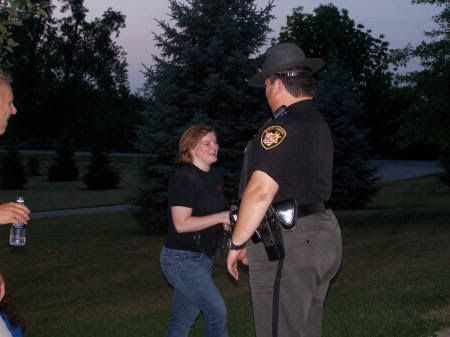 The obligatory Burying the Birthday Boy.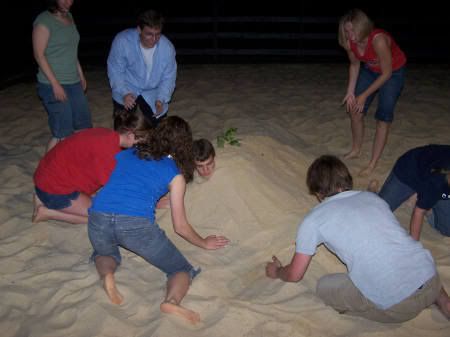 The birthday boy.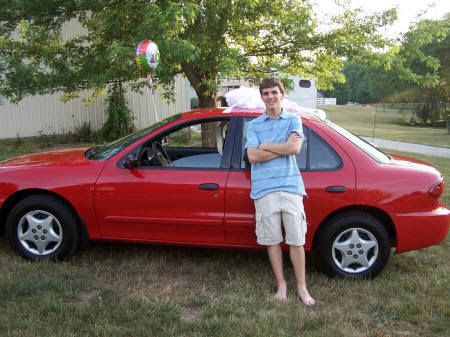 A good time was had by all.