Is me.
Today's my 46th birthday. I am the world's most spoiled person.
Last night, my boys took me to LaComedia dinner/theatre to eat good food and see Oklahoma! the musical. It was a fun time.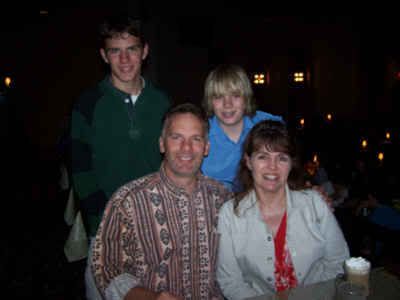 This morning, my actual birthday, while still lying abed I heard busy-ness in the kitchen. I was offered the choice between breakfast in bed or breakfast at the table with everyone else. I chose breakfast with everyone else. I got up in time to catch the cooks in action: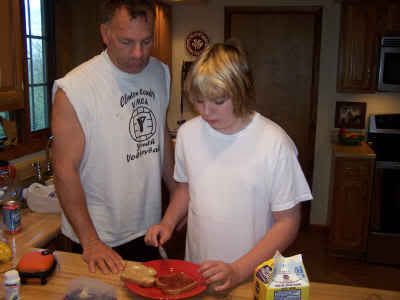 Luke serenaded breakfast, playing songs he knows I like.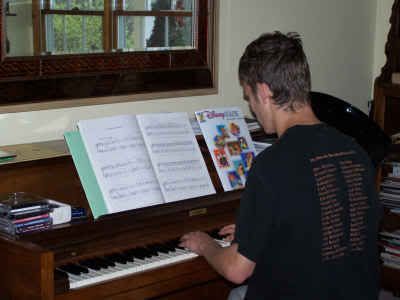 Then I went out to feed the animals, clean the barn, and ride Speckles. We had a long, fun trail ride. Logan took photos for me as we were leaving.
Tim made me a masterpiece: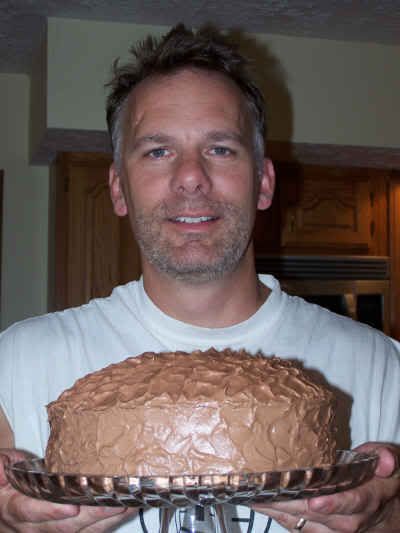 He asked, "Does it matter if you use corn syrup instead of the vegetable oil that the recipe on the box calls for?" I thought, oh no. But it turns out it doesn't matter. The texture was a little different but if you didn't know he substituted corn syrup for the oil, you'd never have known.
Then, joy, joy, joy, mom and Poppy got here. They've been in Florida for three months and just got home yesterday. It was great to see them. Especially my mom - she is especially special to me.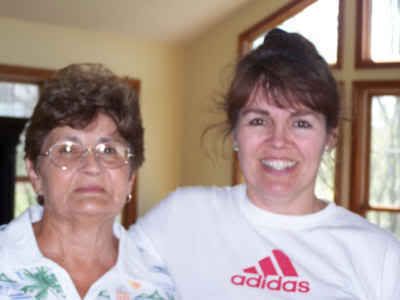 They brought Kentucky Fried Chicken for a late lunch and another cake. Mom made what we call Grandma Rose's Special Cake.
(Is anyone keeping a tally of how much food so far?)
Me and my boys: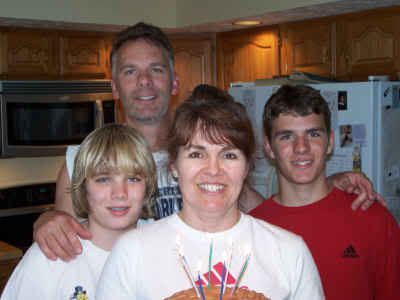 Getting ready to blow out the candles: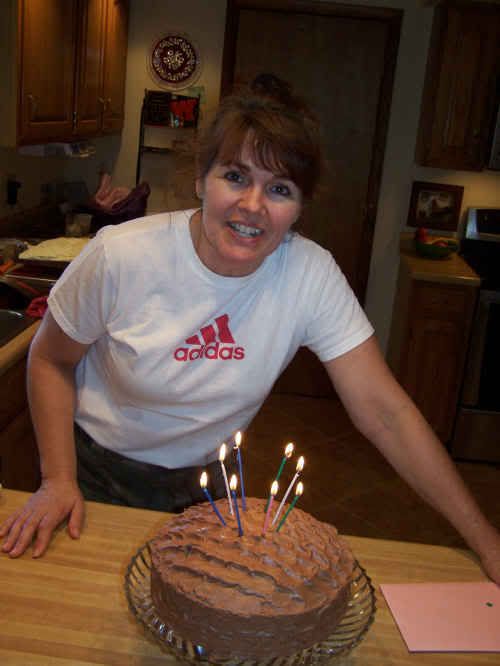 Riding my New Bike: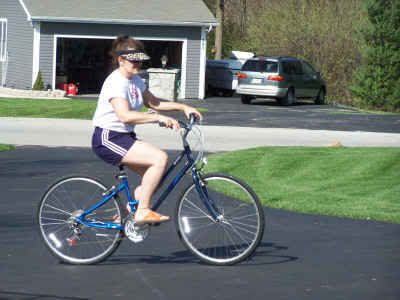 (Got to get some sun on those legs.)
Then at dark, the chorus of spring peepers started up in my neighbor's ponds. We got our flashlights and camera and went to see nature's version of a Roman bath house. Logan took these photos: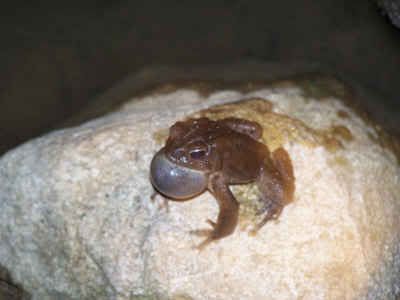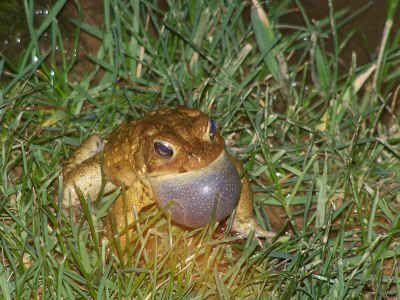 Hear spring peepers calling
here
.
One last photo. This is what 46 looks like (on me).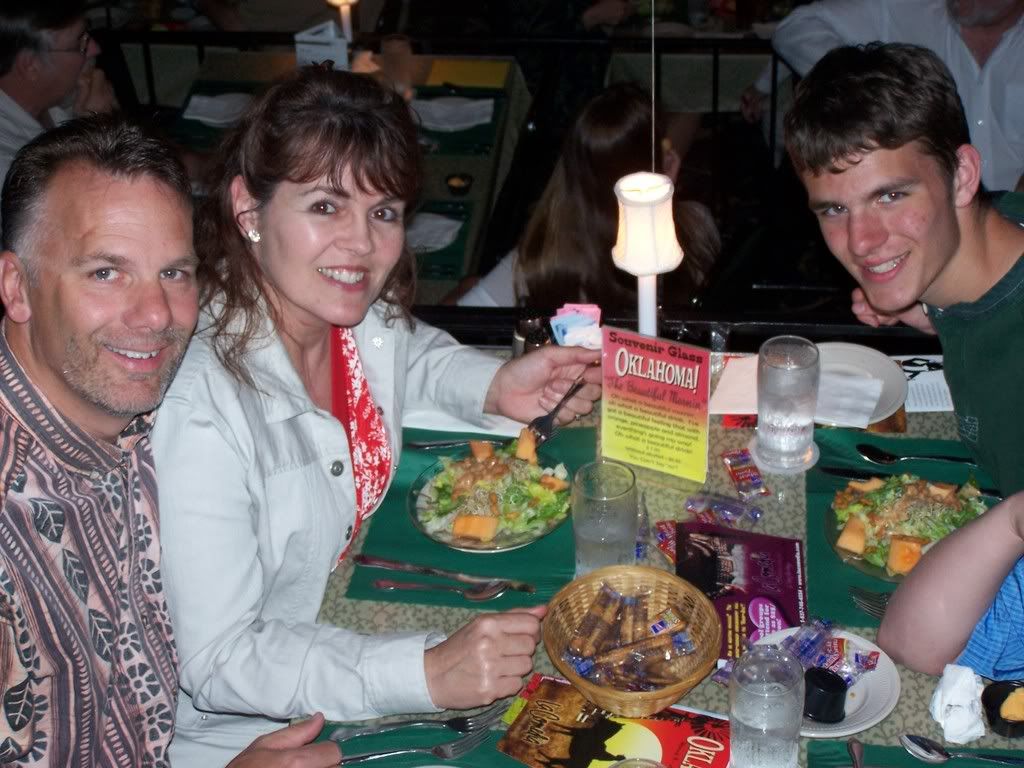 The World's Most Spoiled Person signing off.