School started Wednesday so herein are posted the obligatory First Day of School photos: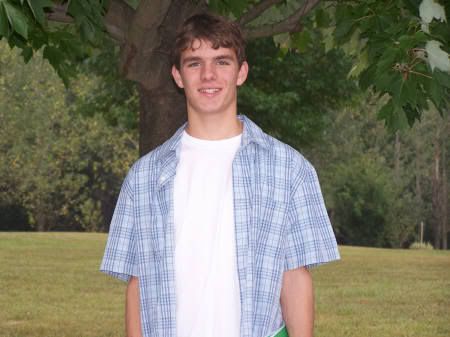 Luke, now a senior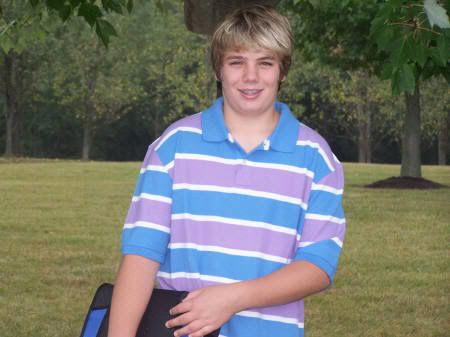 The Snoginator begins eighth grade.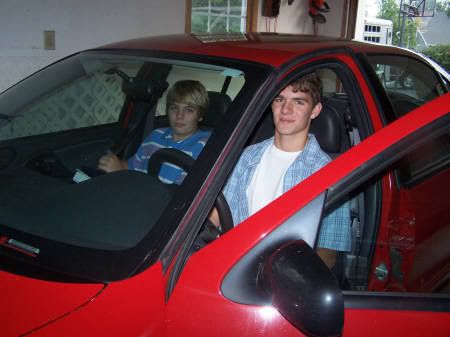 No parents needed; Luke's driving to school now.
Also last week, Luke and three friends sang the National Anthem at a Dayton Dragons game.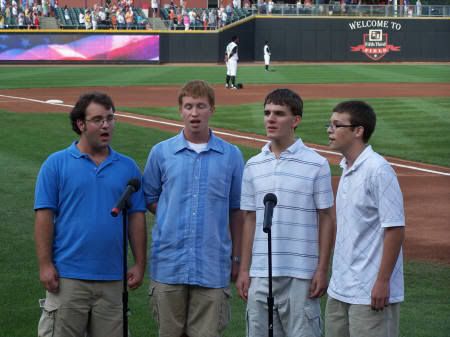 Grandma Rose and Poppy were in the ball park, of course.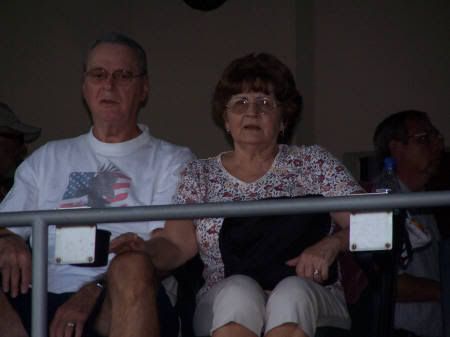 The Dragon's mascot, Heater, joined the singers for a photo.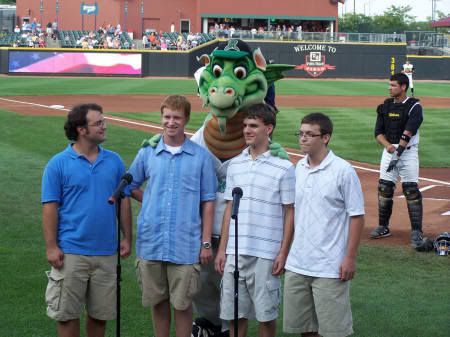 On Friday, Luke came home from school bearing a packet from the National Merit Scholar folks that notified him he was a National Merit Scholar semi-finalist. Very exciting. Then Friday evening was the first high school football game so Luke and the marching band had their first performance.
All in all, it was an eventful, fun week.