Only a week late posting these photos from Easter. Mom and Poppy returned home from Florida just in time for Easter so we had dinner at my house. Mom made me a belated birthday cake and brought out the Birthday Tiara for me. So I was the Easter Queen: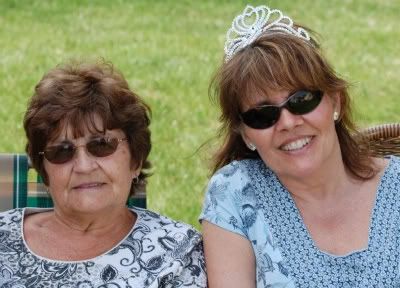 Mom and Poppy:
Tim had his new toy all spiffed up and parked in the yard. He couldn't wait to show it to Poppy: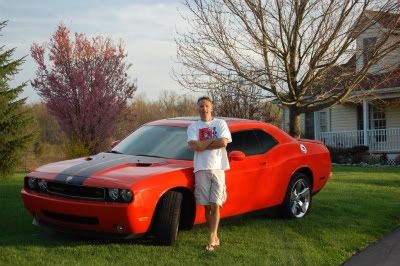 Logan and the hole he dug for himself:
We didn't make Logan dig ditches on Easter but this is how he spent the day before Easter. He dug out the pipe between the water hydrant and the horse's automatic waterer to try to find the leak so I can have water at the barn again. And glory be, he found it and repairs will be undertaken soon.
Whatever writing time I have I end up spending on my book (page 222!) instead of my blog, but life rolls on at the Piddler's.