All these photos and things I want to remember that I never get around to posting? Today, I'm throwin'em on here in no particular order. I just gotta do it or give up on it. So I'm doin' it.
Luke turned 18 in June. Then he left to go to be a camp counselor in Michigan. I haven't disowned him or anything. He's absent from my blog because (sigh) he's absent from my life (except for my lifeline, the cell phone). We picked him up from camp on Sunday and got to see him for a whole seven hours as we drove from his camp to his college and dropped him off in time to meet his roommate, sleep, and start classes the next day. His summer at camp, he says, was "amazing."
In July, Tim and I took Logan and his friend, Burge, on vacation out west. Here we are playing volleyball at YMCA of the Rockies. That's Logan spiking.
After Colorado, we drove to the Grand Canyon and met my Danish friend, Janni, who I worked with at Camp Kern twenty years ago. She is married to Chris from India. Here's all of us at the Yip-pee-yi-o Steakhouse near the canyon.
Me with all the kids; a Grand Canyon sunset.
Chris, Janni, Savanna (10) and Daniel (5).
Logan, Tim, me.
Daniel bought a book at the giftshop; Logan read it to him.
Janni and Savanna.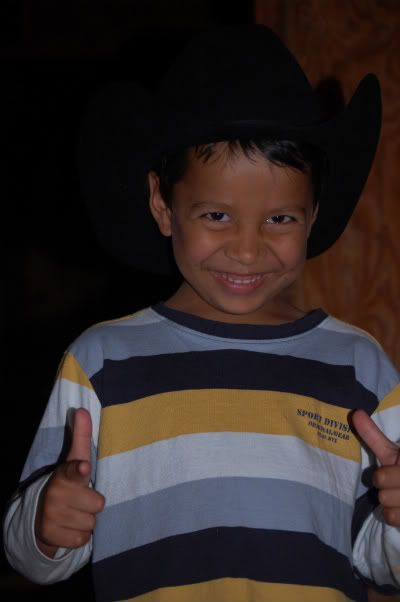 Cowboy Daniel.
At the end of July, Logan turned sixteen. I did get around to
posting
about that.
August:
My great-niece, Courtney, turned fourteen. We had to interrupt Monday night volleyball to sing Happy Birthday and eat hot fudge cake.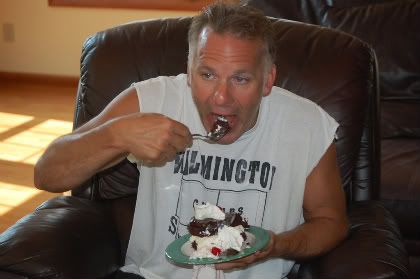 Some of us really like hot fudge cake.
Mid-August, Logan passed his driving test and became a licensed driver. Tim is giving last minute instructions before Logan drives off by himself for the first time.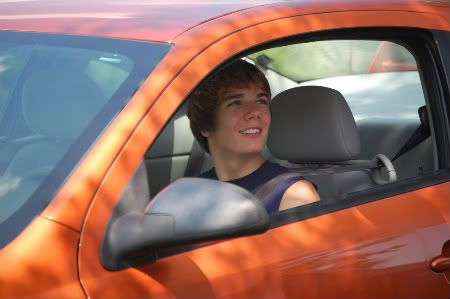 Logan being agreeable when what he really wants to do is burn rubber out the driveway.
And then, two days ago, Logan's school started:
Obligatory First Day of School Photo under the maple tree.
Photo totally just to ogle two of my good looking guys.
Logan driving himself to school for the first time.
Life is good.