More photos and an update of what's going on here.
In a new endeavor for our family, we planted vegetable seeds (mostly saved from last years veggies, even!). We saved boxes to use for flats and planted our seeds in used yogurt cups. Logan handled the dirty work.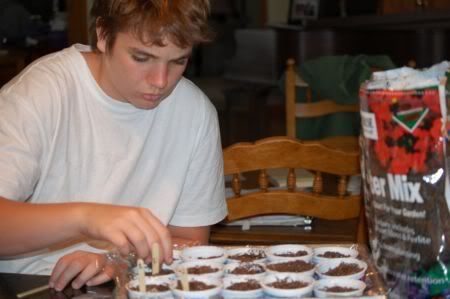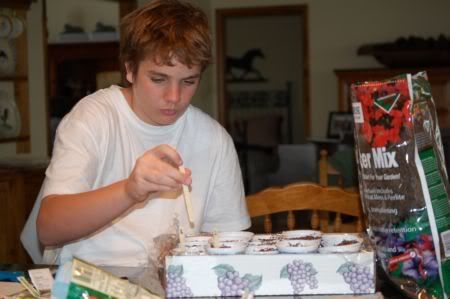 Logan's always up for the dirty work. He planted them several weeks ago and most have sprouted. They're just sitting in front of a south-facing window. Amazing they sprouted; there has been very little sun here, lots of clouds and rain.
Next update:
I spent a second weekend in Florida, this time with my brother Mike.
He had a blast riding four-wheelers on the beach.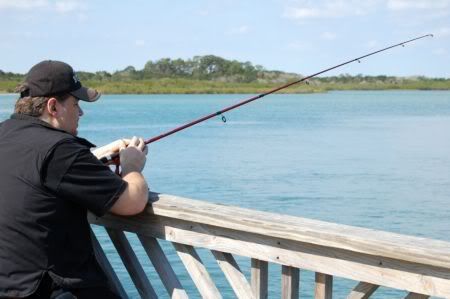 And fishing. This is on the inland waterway, also known as the Halifax River (although it is saltwater). I just hung around the pier taking pics and enjoying the sunshine. Especially since they were suffering through a blizzard (14 inches of snow!) at home.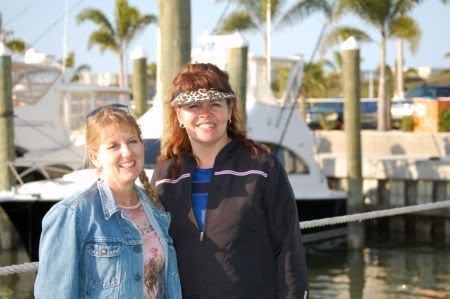 A highlight was spending some time with my great friend Cynthia.
Next item:
We spent a wonderful weekend watching Luke play Schroeder in the high school play, "You're a Good Man, Charlie Brown."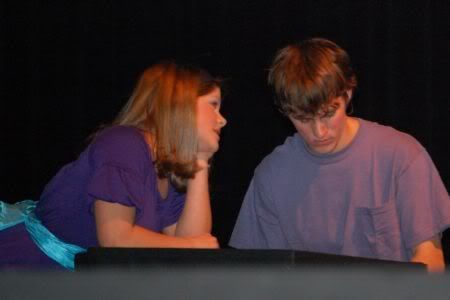 Here's Lucy singing while Schroeder plays the piano. She's trying to talk him into marrying her.
Luke singing "Beethoven Day" in celebration of his hero's birthday.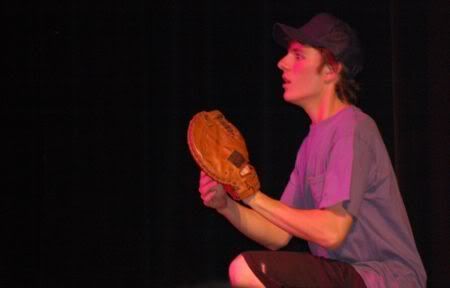 Schroeder at the ball game.
It was awesome.
Joanie: You're the winner of this month's Special Treat! For reading my blog, you receive a free round trip ticket to come home around Saturday, June 7th, for Luke's graduation party! All expenses paid! (Mike and I took a bump coming home from Florida; he's got a ticket burning a hole in his pocket; I've got a ticket so you can be here and help me with the party! Lucky you!)