Our town held its first ever Christmas parade last weekend.
Here's photos of me and the rest of the lead singers and dancers from the Christmas show as we are getting ready for the parade to begin.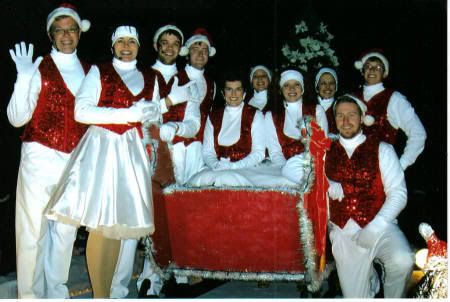 (That's me second from left.)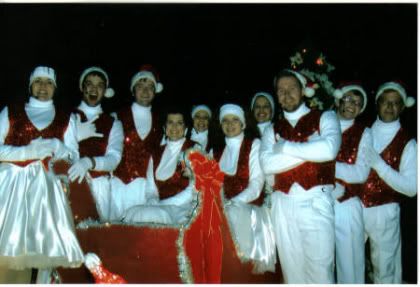 (I'm all the way on the left in this photo.)
The entire time we were on the float we sang and danced one of our numbers from the Christmas show. The song had kind of a western flair about going on a sleigh ride. Ten people dancing on a hay wagon was challenging; not a lot of room to be swung by your partner. I'm not complaining though. The dancing kept our toes from completely freezing off our feet.
Tim pulled our float with his truck; Logan was his co-pilot. Luke marched in the parade with the high school marching band.
It was great fun and I feel lucky to have been part of it.