So we arrived at the Jimmy Buffett concert on a damp chilly evening: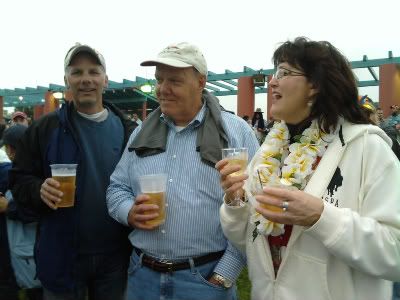 Yeah, a little straight-laced group of domesticated Parrotheads. Notice, especially, Logan:
Not quite so tame as the rest of us, Joanie and Erin were looking dorgeous and getting their tropical groove on:
So we're just standing around, people watching all the over-the-top Parrotheads and the wastoids and jamming with Jimmy and then this twenty-something-year-old girl ran past us. She pushed in between me and Tim, hopped over the coat heaped on the ground without breaking stride and raced up the hill behind us.
She was followed by a distraught drunk who shoved me out of his way as he chased her, tripped over the coat and lost his grass skirt, his awesome parrothead hat, and apparently his underwear, because as he scrabbled away on all fours, all we could see of him was his bare butt. After he fled away and we quit laughing, we picked up his skirt and his hat, and thus Logan was initiated into Parrotheaddom: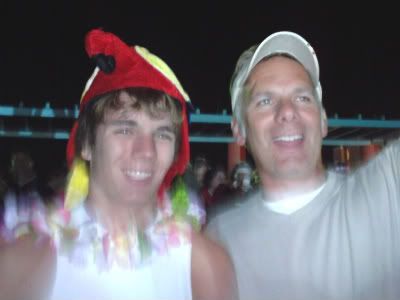 Logan, me, at end of concert: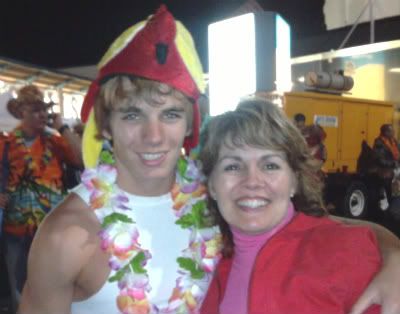 A good time was had by most.
(Dude, we've got your stuff!)