I've been neglecting my blog because I'm working on a book but before the holidays are over, I wanted to post photos from my town's recent Christmas Parade.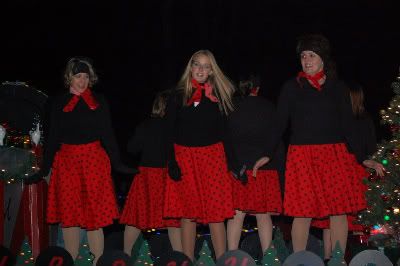 From left to right: Shelley, Haley, me.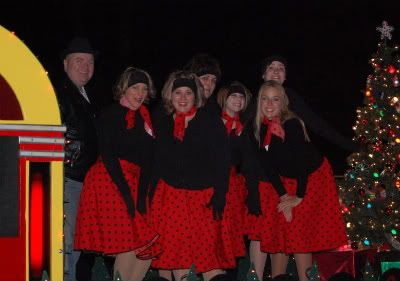 Left to right: John, Shelley, Veronica, me, Sydney, Haley, and that's Emma in back.
We went from the Christmas parade to the Christmas show and it was a blast all around. The only drawback is feeling like I'm so far behind on my own Christmas stuff and the big day's coming up fast.
But I wouldn't have missed the parade and the show for the world.