Somehow, while Luke was home last weekend, he and Logan started talking about the good old days when they battled each other with their Pokemon cards. A search ensued, the cards were located (in a box in the basement), and the building of killer decks commenced.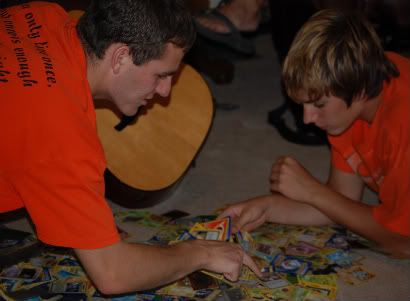 In short order, the first battle was under way.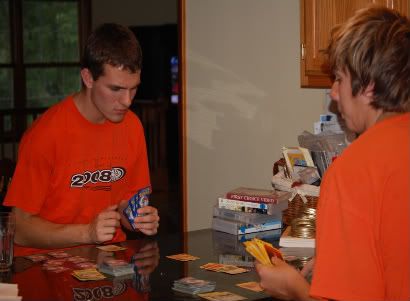 I would like to say I'm posting this here to embarrass them, but the reality is that I like it when my almost-adult sons act like kids again for a little while. It makes me feel not quite so obsolete.
(And Joanie, remember, Barbie and her amazing wardrobe are all mine!)