Luke graduated last Friday. I did not cry. (Tim did.)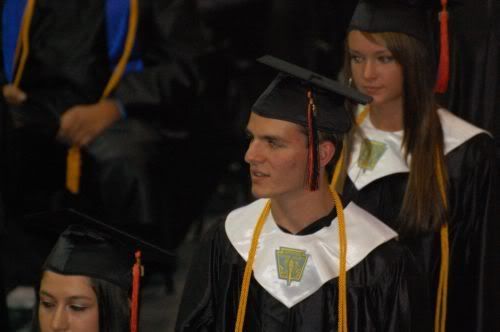 To totally brag here, Luke was a National Merit Scholar Finalist which means he was in the top one percent in the United States. He was also an Ohio Regents Scholar which is awarded to one of the top 1000 seniors in Ohio. Between his academics and his piano scholarship, he's about got his four years of college paid for.
Now he's ready to burst into his new, adult life. He'll always be my baby, but he's ready.